---
The Benefits Of Annual Appliance Servicing
Today's high-tech commercial gas boilers and appliances require professionally trained experts to maintain them properly.
If your heating and hot water system suffers a breakdown, you could have:
no hot water

no heating

loss of trade as your business cannot operate

to locate a suitably qualified, specialist, engineer

to wait days for an appointment

an expensive repair bill

inconvenience, hassle and stress
Your heating appliances, regardless of their fuel type are always very important to your business. Ensuring they are in good working order means you, your staff, your visitors and anyone else within the property can continue to enjoy warmth and hot water throughout the year.
An annual service and/or safety inspection for your appliances helps to ensure that your heating equipment is working efficiently and to its optimum performance each year. Most importantly a service or inspection will highlight any safety issues that could potentially cause injury or harm to anyone in the property.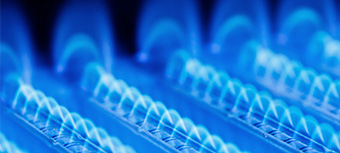 The following benefits to your business come from an annual service/inspection of your appliances:
identification of extensive wear and tear of parts within the appliance

reassurance that all major parts are in safe working order

rectification of any minor issues that could lead to further breakdowns

confirmation that the appliance is working to its optimum efficiency

maintaining of the manufacturer's warranty
A service can identify any potential risks of gas leaks or carbon monoxide (CO) leaks. For tenanted properties, a Gas Safety Record (CP12) is a legal requirement and must be carried out annually. This is conducted at the same time as an annual service.
For More Information
We cover a wide area including Exeter, Exmouth, Budleigh Salterton, Sidmouth and Woodbury. We are fully trained and certificated for all gas boiler installations, gas boiler servicing, gas boiler maintenance and gas safety certificates.
To speak to us about how an annual appliance service or inspection can benefit you and your business or to book a visit, please contact us